We are proud to present our latest addition to Winterhaven- Canadian Champion Pomhaven's Shogun Warrior with very limited showing.
First time out on April 22nd/16 Shogun won points at the Guelph & District Kennel Club Inc. in Fergus and continued to do so on April 23rd & 24th. His second time out on May 13/16 Shogun won BEST OF BREED and a GROUP 4th, with another win on May 14/16 with BEST OF WINNERS, he became our NEW CHAMPION at Forest City Kennel Club in Belmont.
Thank You to Respected Judge Mr. S. Sonoda for Shogun's first start
Thank You to Respected Judge Ms. J Gagne for Shogun's continued sucess.
Thank You to Respected Judge Mr. C. Weng Woh who also apprecated Shogun's movement.
Thank You to Respected Judge Mr. R. Natividad with this win which brought Shogun's total of 6 points for his very first time out.
Thank You to Respected Judge Mr. P. Wendling for Shogun's lovely Group 4th win.
Thank You to Respected Judge Mr.A. Pepper for Shogun's final points and his title of CANADIAN CHAMPION.
Thank You to Colleen Beland of Pomhaven Canada for parting with POMHAVEN'S SHOGUN WARRIOR, we are delighted with this little treasure and enjoyed showing him to his Championship. We look forward to adding him into our breeding program with his very impressive pedigree.
CANADIAN CHAMPION POMHAVEN'S SHOGUN WARRIOR is by GCH SUNTERRA STARSTRUCK x CH POMHAVEN'S DREAM OF THE ORIENT
BREEDER: COLLEEN BELAND OF POMHAVEN CANADA
OWNER/HANDLER SANDRA BEISEL OF WINTERHAVEN KENNEL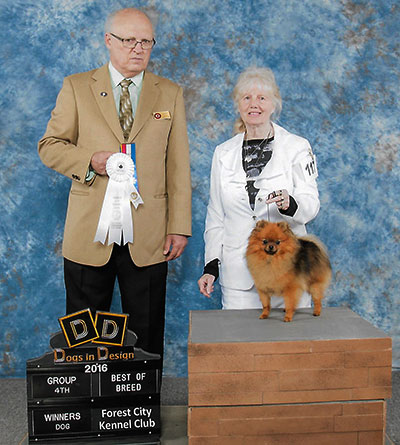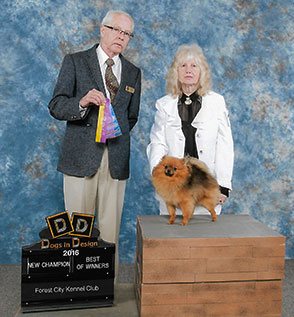 CH. POMHAVEN'S SHOGUN WARRIOR wins BEST OF OPPOSITE under Respected Judge Ms Joyce Love, gaining points towards his Grand Championship at the Kilbride & District
kennel Club Show.
For more information please contact Ross or Sandra Beisel at:
1-519-848-2982 or email us at:

This email address is being protected from spambots. You need JavaScript enabled to view it.